Posted by Mark Burger on 11th Aug 2014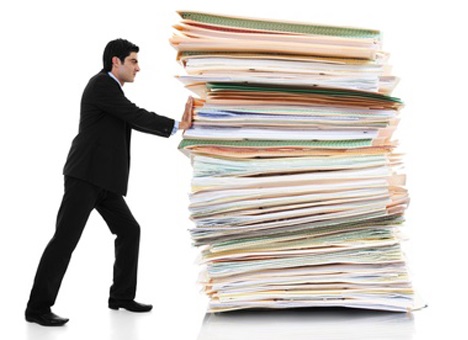 It's happened to me too many times. I'm on the phone with my my son's pediatrician, dentist, or new daycare. "What's you son's social security number?" Hold for awkwardly long pause... "Umm, 7....4..ok, I don't actually know, can I call you back?" Since ditching the habit of keeping any social security cards in my wallet I was sometimes less prepared for such questions. Even with all the great apps and email storage I had at my disposal I realized I didn't actually have any of those things digitized for easy retrieval.
I'm now proud to say that I still don't know my son's social security number but if I need it it's just a few clicks away on my phone or computer. The rise in mobile technology has made accessing information much easier but often I find that if you don't make that information accessible it's pointless. There is a multitude of free software available in order to store and access you information such as Dropbox, Google Drive, or the less sophisticated method of saving it in the old email inbox. Regardless of what method you use, here are some tips to get started on going paperless in order to make your personal or professional documents and information, more accessible.
1. Shred and Recycle
Unless your a self proclaimed pack rat and must keep all your documents dating back to your first grade report card, you should figure out what you actually need to keep. W-2s from 1978? Probably not. Last year's W-2? Definitely. You might find that most of the stuff you've been keeping you've only kept because you haven't had time to look through it. Instead of scanning everything, save some time and sort it now.
2. Find a scanner
If you have an excess of documents, you will want to locate a sheet fed scanner so you can scan your documents all at once. If you start breaking it up into mini tasks it's less likely to get done if you can't complete it in one or two sittings. A flatbed scanner simply won't do. If you don't have a sheet fed scanner you can always find one at your local FedEx Office or Office Depot type store. If your fine with dropping off somewhat sensitive documents with a stranger or strangers depending on how many people actually handle it, then that might be an option. If you require optical character recognition (OCR) then ask if that's something they can do so your documents are fully searchable.
3. Organize those digital files
Time to get all those files sorted into their proper folders. If they are in pdf format you may want to download a pdf editor to sort, extract and move pages around within the pdf if needed. From there you can import them into the software of your choice in order to be able to easily retrieve them or just to utilize a better interface for viewing everything.
4. Stop the paper statements
I recently discovered the website Finovera. It connects to some of the most popular banking, loan, and utility companies customer accounts allowing you to manage everything centrally. If your not a fan of logging into each and every account like me then it's a great step forward after cancelling all you paper statements. (Some companies have actually started charging monthly for paper statements to motivate customers to go paperless.)
5. Keep it Up
Our world will likely never be 100% paperless, in fact it would be a little sad if it were. I can imagine my son looking up to me one day and asking "Dad, what is paper?" Never going to happen, not in my lifetime. Some of the best keepsakes are those sentimental original documents that you could never throw away if you tried. That doesn't mean you shouldn't protect them by not digitizing them. Fire, flood, or any number of things could destroy them in a flash so at least I feel better knowing they're all backed up somewhere, and then backed up again, because I'm no stranger to hard drives going haywire either.
Custom Book Scanning offers quality book and document scanning services at affordable prices. Files can be digitized and converted into an assortment of digital formats.